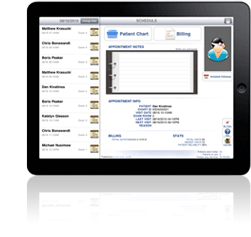 Your iPad updates all medical records in real-time and allows you to take control of it in the palm of your hard. With constant improvements and regularly feature additions, Drchrono will fill your every EHR need.
View X-Rays, EKGs, Lab Results on iPad. from drchrono on Vimeo.
Drchrono streamlines everything from your daily patient appointments to medical billing and e-prescriptions. Modernize your EHR and bring an iPad into the exam room.